This package is a complete overhaul of your vehicle from the exterior to the interior and comes with 12 months paint protection as standard.
This valet will also allow you to take advantage of our Maintenance Plan to keep your vehicle looking great all year round at less cost for you   
All our deep clean packages are protected with a Graphene sealent, which last 12 months.
You are more than welcome to upgrade this to our  ultimate ceramic coating the 10H 7 year with warranty. 
This package takes around 4 hours depending on size and condition of the vehicle.
What You Can Expect To Receive From Our Deep Clean Package
– Exterior pre wash including  door shuts to remove as much road grime as possible before any contact wash.
– Exterior 2 bucket safe wash including  door shuts  and feather brushing for the more intricate areas. 
– Full engine bay deep clean and decontamination , followed by dressings for the best finish. 
– Complete wheel , tyres & arch deep cleaned and decontaminated
– Exhaust tips will undergo the same process as the wheels at the same time.  
– A further decontamination & wash to remove embeded iron & tar deposits. 
– Tar removal to remove the final remnants left over from the previous decontamination process
– Dried with plush paint safe towel 
– Windows Polished 
– Tyres & arches dressed with long lasting coating 
– Full exterior wipe down with panel wipe in preparation for paint protection  
– Paint protection applied
– Rubbish removed 
– Full detailed Interior Vacuum including boot 
– Carpets & Matts machine cleaned and extracted 
– Upholstery machine cleaned & extracted 
– Full interior steam clean
– All Interior surfaces cleansed 
– Leather deep cleaned and conditioned 
– Interior carpets & upholstery protected 
– Fragrance 
£150 – upgrade to a 10H 7 year ceramic coating
£100 Leather Ceramic Coating applied to all seats and leather areas of the interior
£40 – Headlight Restoration

The Ultimate Protection Package – This includes:
10H 7 year ceramic coating on all of the exterior – including windows
Leather Ceramic coating on all leather surfaces – if fabric seats then a fabric protectant will be used
Fabric Protection on carpets , matts and all fabric surfaces
Ceramic Coating protection on all plastic surfaces
£300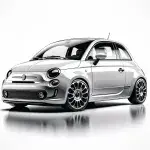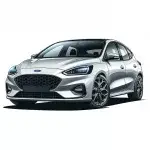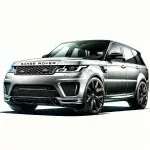 Range Rover, Audi A8 Size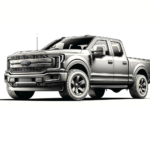 Pick ups , Ford Transit  Size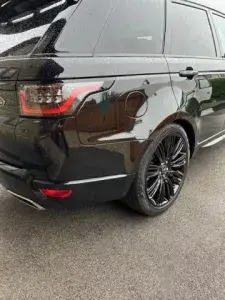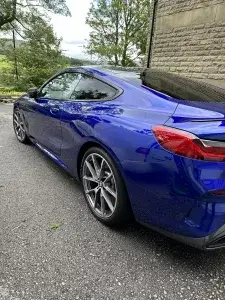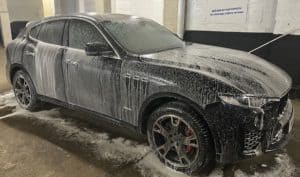 What is our deep clean package?
This is the daddy of all valets it covers the whole vehicle from top to bottom , inside and out.
If your vehicle is need of a bit of a overhaul or you just wanted to get your vehicle to a high standard then this the valet you need .
The package comes with a 12 month graphene coating as standard but this can be upgraded to our 10h 7 year ceramic coating giving you even more protection.If you wanted to go all out then you have the option to add on our ultimate protection package which will protect the whole vehicle inside and out.
This package will also qualify you for our Maintenance Valet to keep your vehicle in tip top condition
If your interested in ceramic coating your vehicle why not check out our Ceramic Coating Enhancement package for some real shine