Full Valet: The Comprehensive Car Care You Deserve
When it comes to giving your car the thorough clean it deserves, not all full valet services are created equal. A full valet is designed to make your car look and feel brand new or better, but the depth of service can vary greatly. At Detail Valets, our Deep Clean is a full valet taken to the next level, ensuring a more comprehensive and superior finish that stands out from the rest.
Understanding Full Valet Services
A full valet typically includes both interior and exterior cleaning, which involves vacuuming, upholstery work, polishing, and waxing. However, the extent and quality of these services can differ significantly from one provider to another, making research essential.
The Detail Valets Deep Clean Difference
What sets Detail Valets' Deep Clean apart is our meticulous approach. While a standard full valet offers a surface level cleanse, our Deep Clean dives deeper, addressing areas that others might overlook. We combine high quality products with precision techniques to ensure every inch of your car is immaculately cared for
Why Not All Valets Are Equal
Many factors contribute to the variability in full valet services. These include the range of services offered, the level of detail attended to, and the quality of products used. Cheaper options may not be comprehensive, often missing out on the finer details that make a significant difference in the outcome.
Choosing the Right Full Valet Service
When selecting a full valet service, consider what is included. At Detail Valets, we believe in transparency and quality. Our Deep Clean covers what many consider 'extras', offering unparalleled value. Customers should be wary of low prices that may indicate corners being cut or lower quality products being used.
Price should not be the only deciding factor. Investing in a high quality full valet service like Detail Valets' Deep Clean means investing in the longevity and appearance of your vehicle. Our service is not just a clean; it's preventative maintenance that keeps your car in peak condition.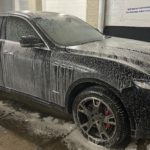 A full valet is not a one size fits all service, and the cheapest option is not always the best. Detail Valets stands by the excellence of our Deep Clean – a full valet that goes above and beyond, providing a level of detail and care that is truly exceptional.
Experience the ultimate in car care with Detail Valets' Deep Clean
Don't settle for less; choose the full valet that offers more. Book your Deep Clean today and see the difference meticulous attention to detail can make for your vehicle.
checkout our car valeting guide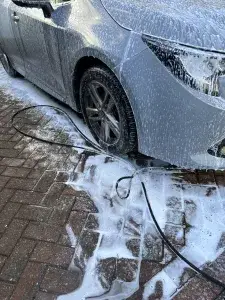 Mobile Car Valeting: Convenience Meets Quality Introduction In today's fast…...
Read More
checkout our car valeting guide