MOBILE CAR VALETING & DETAILING IN MANCHESTER
At Detail Valets we provide experienced, convenient Mobile Car Valeting and detailing  in Manchester to keep your vehicle looking its best. From Refresh valets to deep cleans, paint protection, ceramic coatings, headlight restoration. You can trust us to deliver exceptional results.
NO 1 Car Valeting Services in Manchester – Excellence in Every Detail
Welcome to the number 1 destination for car valeting and detailing in Manchester. Where exceptional car care meets convenience. Located in the bustling heart of the city. We deliver expert car valeting and detailing right to your doorstep. Our commitment to deliver excellent mobile car valeting services. Backed by our meticulous attention to even the smallest details. Detail Valets ensure that your vehicle receives nothing less than a superior clean. Treated with the highest level of care.
We understand Manchester's unique urban and rural driving conditions. Which we have customised our services to address the challenges posed by the city's environment. From combating the dirt and pollution of city streets. To addressing the natural elements of the surrounding countryside. Our skilled team uses the highest quality products and techniques to rejuvenate your car's appearance.
Experience how our top notch detailing services not only enhance the longevity and looks of your vehicle. But also transform it to a showroom finish that makes a statement on the city's streets.
Embrace our dedication to automotive excellence. Discover our variety of services and elevate your driving experience in Manchester.
mobile valeting & detailing services
The maintenance plan consists of an initial qualifying valet . Followed by monthly visits from us giving your vehicle a refresh
Forget your mini valets our Refresh service beats these hands down and offers good value for money teamed with a good quality clean
Forget the full valets the Deep Clean package is the best you can get and does exactly what it says, it's a complete overhaul of your vehicles interior and exterior providing you with the cleanest vehicle. From an interior deep clean to a full exterior revamp. 
winter protection package
If your looking to protect your car from the worst winter can throw at it then this is the valet for you. 
ceramic coating enhancement
If your looking to improve the gloss and clarity of your vehicles paint work and exterior then this is the detailing service for you 
Choosing Detail Valets for your car care in Greater Manchester is choosing:
Experience: With years of expertise in car valeting and detailing, we provide top quality services.

Attention to Detail: We leave no stone unturned when it comes to making your car shine, justifying our name – Detail Valets.

Quality Products: Our premium car care products and state of the art equipment ensure you receive the best service possible.

Customer Satisfaction: Your satisfaction is our commitment. We treat every vehicle as if it were our own.

Trustworthy Team: Our reliable, professional, and passionate team ensures your vehicle is in safe hands
MANCHESTER'S FINEST: BESPOKE Professional CAR VALETING FOR OUR CITY
In the lively and diverse city scape of Manchester. Where contemporary vibrancy meets rich history, our car cleaning services stands as a testament to the city's dynamic spirit. As Manchester has evolved and flourished, so too has our approach to car care. Tailored to the specific needs of the city's varied climate and road conditions.
From the bustling streets of the Northern Quarter to the tranquil settings of Heaton Park. We're very familiar with Manchester's roads and the vehicles that travel them. We take pride in offering a service that not only enhances the appearance of your vehicle. But also contributes to the community spirit of Manchester. Whether you're dealing with hectic city traffic or enjoying a leisurely drive in the surrounding countryside. Our services ensures your car looks pristine on every journey.
Experience car detailing that embodies the essence of Manchester . Personalised, top quality, and delivered with a friendly, local touch. Trust in a service that is authentically Manchester, through and through.
Full Valet: The Comprehensive Car Care You Deserve Introduction When… Read more
FAQS ABOUT CAR VALETING MANCHESTER
Q1: How often should I get my car cleaned? Answer: The frequency depends on various factors like usage, weather conditions, and personal preferences. In general, a maintenance valet every 2-4 weeks keeps your car looking its best.
Q2: Is ceramic coating included in every service? Answer: No, ceramic coating is a separate service, but you can choose to add it to a deep Clean for long lasting protection and shine.
Q3: Can I book your services for commercial fleets? Answer: Absolutely! We offer a mobile valeting service for both individual car owners and commercial fleets in Manchester.
Q4: What payment methods do you accept? Answer: We accept various payment methods, including credit and debit cards, bank transfers, and cash. Our aim is to make the payment process as convenient as possible for our clients. 
Q5: What is the difference between car wash and car valeting  Answer: The primary difference between these lies in the level of detail and comprehensiveness of the service. A car wash typically involves a basic cleaning of the exterior of the vehicle, often using automated systems or manual washing to remove dirt and grime. On the other hand, car valeting is a much more thorough and meticulous process. It includes not only a detailed exterior wash but also an intensive interior clean, often involving vacuuming, shampooing upholstery, and cleaning and conditioning surfaces. But may also offer additional treatments like waxing, polishing, and other specialised care to both protect and enhance the vehicle's appearance. 
Q6: Are car valets worth it? Answer: They are often considered worth the investment for several reasons. They provide a level of cleaning and care that goes beyond what a regular car wash can offer. A professional car care service not only cleans your vehicle but also preserves its condition, potentially extending its lifespan and maintaining its value. Particularly for those who take pride in their vehicle's appearance or have limited time to dedicate to thorough cleaning, so this service offers convenience and results that are hard to achieve through DIY methods. Additionally, regular professional cleaning can help identify and address minor issues before they escalate, contributing to the overall maintenance and longevity of the vehicle.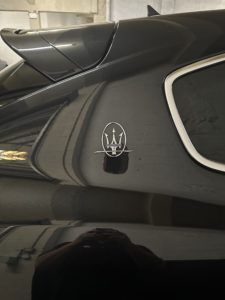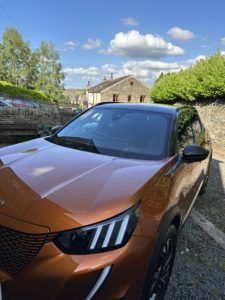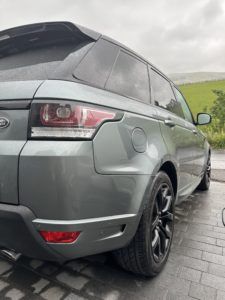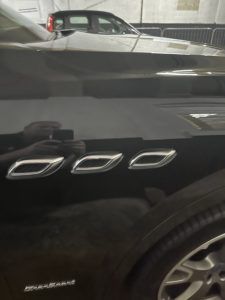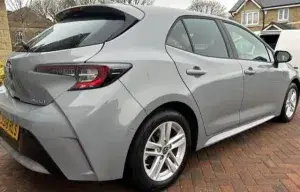 MOBILE CAR VALET MANCHESTER
Here at Detail Valets we believe in offering high quality services throughout Greater Manchester and West Yorkshire. 
We are fully mobile and can come to a location you choose and  at a time that's convenient for you, available  throughout Manchester and surrounding areas. 
With Detail Valets you can be confident you will receive a first class mobile car valeting and car detailing service.
We go above and beyond and more than 90% of our customers continue with us through our maintenance valet service. 
To Book car valeting in Manchester go to our booking page for a quick response.
UNLOCK THE BEAUTY OF YOUR VEHICLE WITH CAR CLEANING SERVICES IN THE MANCHESTER AREA
Your car is more than just a form of transportation. It's a reflection of your personality and style, and it deserves to look its absolute best. At Detail Valets, we understand the pride and joy you take in your vehicle, which is why we offer the best car valet services in Manchester and beyond.
WHY CHOOSE VEHICLE VALETING?
Car valeting goes beyond the standard car wash. It's a comprehensive process designed to rejuvenate your vehicle's appearance, both inside and out. Here's why car valeting should be your go to choice for maintaining your car's looks:
Enhanced Appearance: Our car valeting services are designed to bring out the best in your vehicle. Whether it's removing dirt and grime from the exterior or refreshing the interior, your car will look as good as new or better in many cases.

Protection: We use premium products and techniques to protect your vehicle's paint, upholstery, and interior surfaces. This helps prolong the life of your car and maintain its value.

Attention to Detail: We are obsessed with the details. Every nook and cranny of your vehicle will be meticulously cleaned and restored to ensure a showroom worthy finish.

Convenience: Our professional mobile car cleaning services mean you don't have to go anywhere. We come to you, saving you time and effort.