5 star Mobile Car Valeting & Detailing in Meltham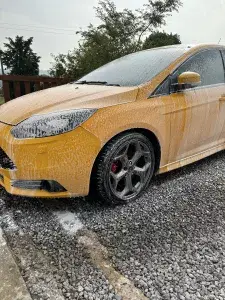 Welcome to Detail Valets, your premier choice for mobile car valeting and detailing services in Meltham. Our experienced and dedicated team is here to offer personalised cleaning and detailing services right at your doorstep. We believe in providing an exceptional level of service that leaves your vehicle looking brand new or better in many cases.
Why Choose Our Mobile Car Valeting & Detailing Services in Meltham?
Professional Expertise: With years of experience in the industry, our skilled valeters and detailers know exactly what it takes to deliver a flawless finish.
Convenient Service: Our mobile service means we come to you, whether at home or at your workplace, providing a hassle free experience.
Affordable Pricing: Get premium services without the premium price tag. We offer competitive rates without compromising on quality.
At Detail Valets, we offer a variety of car valeting services tailored to your specific needs:
Mobile Car Detailing: Our mobile car detailing service brings the highest level of care directly to you. We meticulously clean and rejuvenate your vehicle, addressing every detail from the exterior to the interior. With premium products and advanced techniques, we restore your car's shine and ensure it looks its absolute best.
Mobile Valeting Services: Our valeting services are designed to give your vehicle a thorough cleaning and refreshing experience. From a meticulous hand wash and wax to interior vacuuming and deep cleaning, we go above and beyond to provide a comprehensive valeting service that exceeds your expectations.
Paint Correction: Our paint correction services are designed to restore the original shine and luster of your vehicle's paintwork. Using advanced techniques and precision tools, we eliminate scratches, swirl marks, and other imperfections, leaving your car looking flawless.
Paint Protection: Preserve the pristine condition of your vehicle's paintwork with our top-quality paint protection services. We offer advanced solutions, including ceramic coatings and paint sealants, to shield your car from scratches, UV rays, and environmental damage, keeping it looking glossy and protected.
Headlight Restoration: Improve visibility and enhance the aesthetics of your vehicle with our headlight restoration service. Our experts skill fully remove oxidation and scratches from your headlights, restoring their clarity and brightness, ultimately improving safety on the road.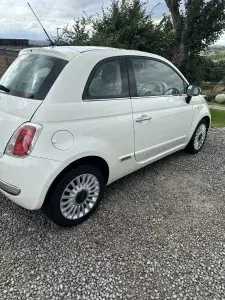 At Detail Valets, we follow a systematic process to ensure each vehicle receives the attention it deserves. From initial inspection to final finishing touches, we guarantee satisfaction at every step.
Inspection: We start by inspecting your vehicle to determine the level of cleaning and detailing required.
Cleaning: Utilising high quality products and advanced techniques, we meticulously clean your vehicle inside and out.
Polishing & Protection: Our polishing and protection services provide a lasting shine and guard against environmental damage.
Final Inspection: We conduct a final inspection to ensure every detail meets our high standards and your expectations.
mobile car valeting & detailing packages
The maintenance plan consists of an initial qualifying valet . Followed by monthly vists from us giving your vehicle a refresh
The refresh valet is our base valet, which offers good value for money teamed with a good quality valet 
This package is exactly what it says, it's a complete overhaul of your vehicles interior and exterior providing you with the cleanest vehicle 
winter protection package
If your looking to protect your car from the worst winter can throw at it then this is the valet for you. 
ceramic coating enhancement
If your looking to improve the gloss and clarity of your vehicles paint work and exterior then this is the package for you 
mobile car valeting Meltham
Here at Detail Valets we believe in offering high quality, professional mobile car valeting & detailing services throughout Meltham, Greater Manchester and West Yorkshire. 
We are fully mobile and can come to a location you choose and  at a time that's convenient for you in Meltham
With Detail Valets you can be confident you will receive a first class mobile car valeting service's in Meltham .
We go above and beyond and more than 90% of our customers continue with us through our maintenance valet service. 
To Book car valeting in Meltham go to our booking page for a quick response.
Unlock the Beauty of Your Vehicle with Car Valeting Services in Meltham
Your car is more than just a form of transportation. It's a reflection of your personality and style, and it deserves to look its absolute best. At Detail Valets, we understand the pride and joy you take in your vehicle, which is why we offer the best car valeting services in Meltham and beyond.
Car valeting goes beyond the standard car wash. It's a comprehensive process designed to rejuvenate your vehicle's appearance, both inside and out. Here's why car valeting should be your go to choice for maintaining your car's beauty:
Enhanced Appearance: Our car valeting services are designed to bring out the best in your vehicle. Whether it's removing dirt and grime from the exterior or refreshing the interior, your car will look as good as new or better in many cases.

Protection: We use premium products and techniques to protect your vehicle's paint, upholstery, and interior surfaces. This helps prolong the life of your car and maintain its value.

Attention to Detail: At Detail Valets, we are obsessed with the details. Every nook and cranny of your vehicle will be meticulously cleaned and restored to ensure a showroom worthy finish.

Convenience: Our mobile car valeting services in Meltham mean you don't have to go anywhere. We come to you, saving you time and effort.
Book Your Car Valet Today
Ready to transform your car into a showstopper? get in touch with us today to book your car valeting service in Meltham. We're here to make your vehicle shine like never before!
Your car deserves the best, and at Detail Valets, we deliver exceptional car valeting services in Meltham.